About Us
Capture The Skies with Zero-X drones! For beginners or enthusiasts, recreational or professional users, Zero-X will have you flying like an expert in no time with incredible performance and intuitive controls. See the world from a totally different point of view with Zero-X!
The ZERO-X Blitz Racing Drone has been purpose built using the latest digital brushless motor technology to deliver lightning fast speeds reaching a top speed of 72kph.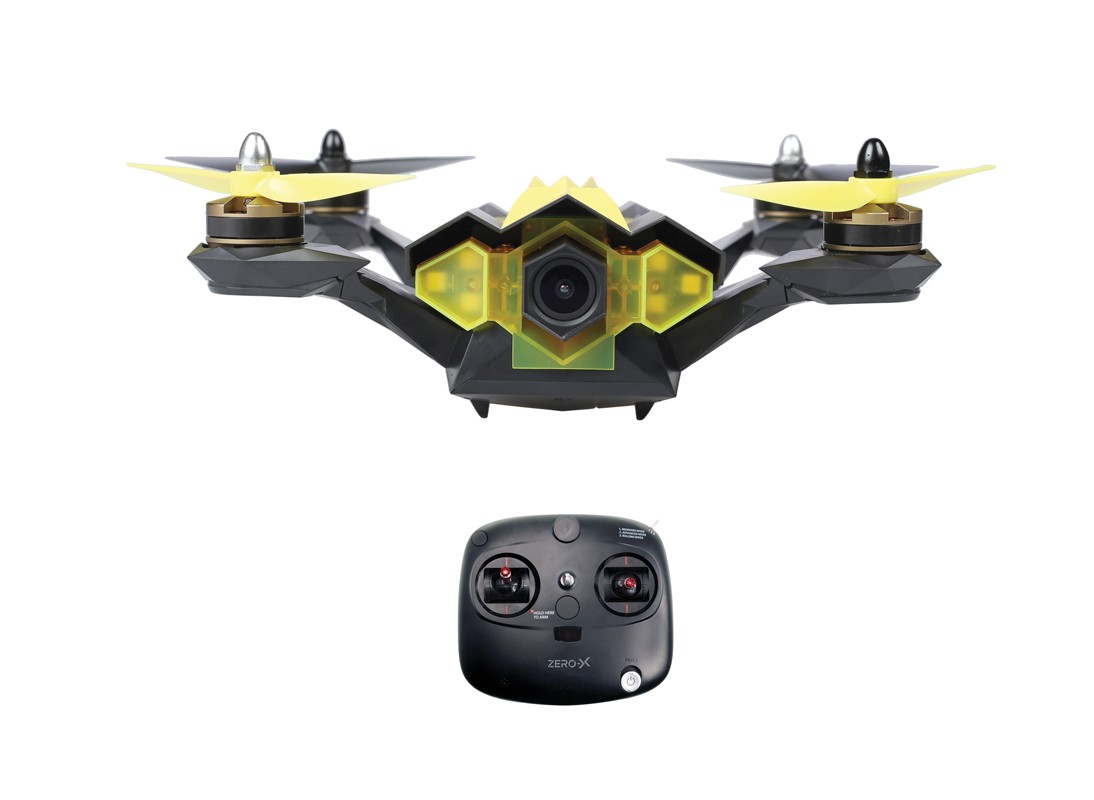 The Zero-X RaptureHD is a nimble giant, the 48cm2 footprint does not get in the way of RaptureHD's manoeuvrability.
The Zero-X Nova is a nimble giant, the 48cm2 footprint does not get in the way of Nova's manoeuvrability.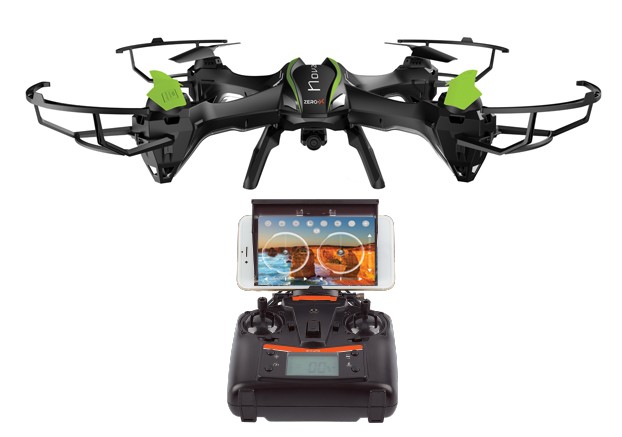 The Zero-X Raven+ is a robust, lightweight drone perfect for novices learning to fly. Raven+ is nimble enough to perform acrobatic manoeuvres at its highest speed setting, yet forgiving and intuitive enough at its lowest speed setting to get up and fly with confidence quickly.
Spectre is a nimble goliath measuring 48cm x 48cm. Spectre's built in High Definition camera records video and photos from dizzying heights, capturing impressive aerial shots with ease.
Put yourself in the pilot's seat with Rapture's Wi-Fi First Person View controller. Rapture has a black box function, so if you lose Wi-Fi range it will continue recording uninterrupted footage.
Raven is a robust, yet lightweight drone, nimble enough to perform acrobatic manoeuvres yet forgiving and intuitive so you can get up and fly with confidence quickly.
The Zero-X Atlas will record your flight in 1080P and transmit the live feed to your smartphone wirelessly.
The Scout comes with a built-in 720p High Definition Camera, perfect for shooting impressive sweeping video and 2MP photos.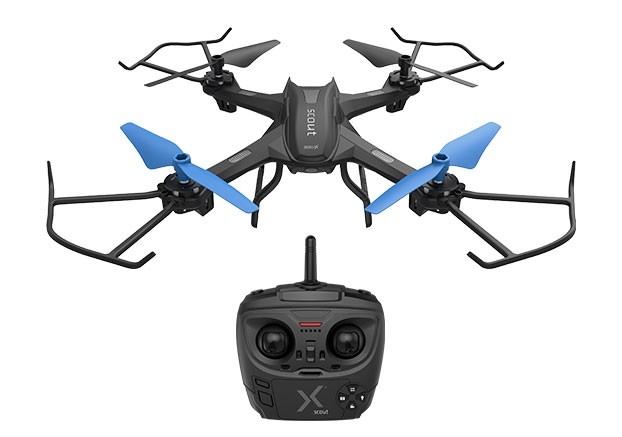 The Titan's on board 720p camera captures the world below in crystal clear high-definition at a steady 30 frames per second.
Accessories
Customise your Zero-X drone and make it your own with a range of multi-coloured replacement blades. And to keep your drone in the air longer, nothing beats backup batteries and the ability to charge more than one at a time with the Zero-X range of drone and remote chargers.